Luminus uses a smart radar in the Ghent port to map bird movements near wind turbines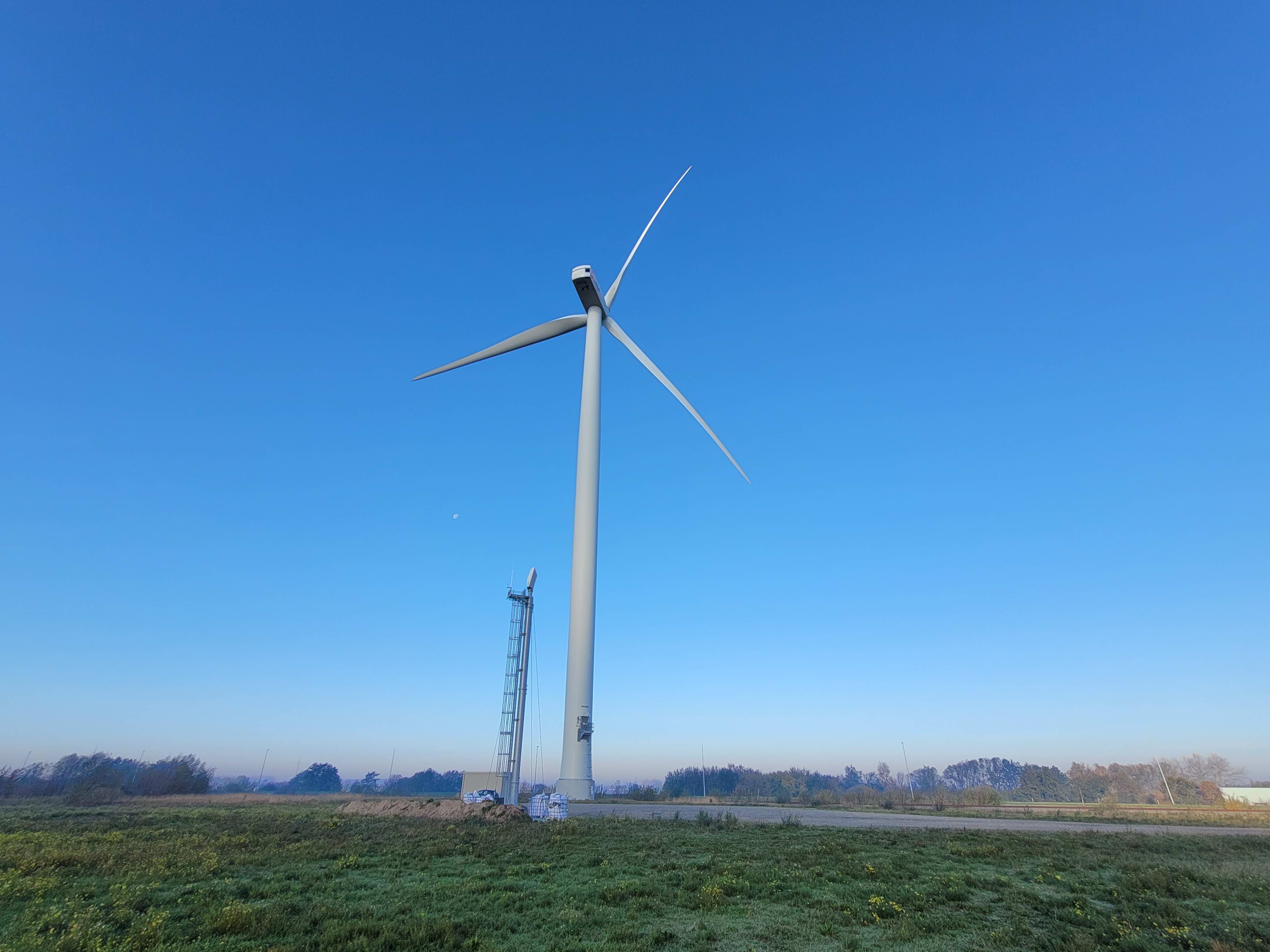 In the Ghent port, a radar has recently been deployed that monitors the presence and movements of birds near wind turbines. Thanks to the innovative full 3D technology of this radar, Luminus is able to detect bird movements within a radius of seven kilometres around its wind turbines 24/7. On the basis of the results, the leader in onshore wind energy in Belgium hopes to be able to determine whether and when it may be useful to temporarily stop one or several wind turbines.
Full 3D radar
MAX® is a 3D radar developed to track and classify small objects. This type of device, typically used at airports to detect the risk of birds striking aircrafts, has been used increasingly for environmental assessment or mitigating risks of bird mortality on wind farms. The novel radar has recently been installed in the Ghent port in order to assist in analysing bird behaviours. Contrary to traditional studies, for which bird counts are conducted by visual observation, therefore limited in distance and time, the radar detects bird movements night and day. To obtain a good line of sight to birds in the area, the radar has been installed on a modular mast that can be moved.
Grégoire Dallemagne, CEO of Luminus: "Luminus has been committed to biodiversity for many years, including near our wind farms. We know that wind turbines may have an impact on birds, but by taking into account the major nesting and resting areas and migration routes of birds in our search for suitable locations, we can avoid a significant part of the potential impact. By using the radar, we hope to further reduce this impact."
Siete Hamminga, CEO of Robin Radar: "Information on bird activity, based on MAX® full 3D radar data, helps provide the true impact on the local and migratory bird population."
Stop wind turbines at precise times
Thanks to the radar, Luminus will gain a much better insight into bird movements in the Ghent port. A team of nature experts will process the data that will have been collected over a period of six months. On the basis of the results, it will be possible to find out whether birds indeed have fixed flights routes, whether they avoid wind turbines or whether weather conditions have an influence on their flight behaviour, so that it may be possible to predict their movements and to switch the turbines off at specific times. With these predictions, Luminus can shut down its wind turbines very specifically, for example a few specific hours during the night.
The fight against climate change
Luminus is fighting climate change every single day. The company has been investing in the production of renewable energy for over 60 years. Over 26% of its energy production comes from renewable sources of Belgian origin. Luminus has been investing in wind energy since 2001 and its wind park is continuously growing. With its 234 wind turbines, the company has an installed capacity of 588 MW, corresponding to the energy consumption of approximately 319,000 households.
About Robin Radar Systems
Robin Radar Systems is one of the fastest growing technology companies in the Netherlands and uses its bird and drone radars to provide useful information to increase safety and security. Its bird radars are used to avoid bird impacts on civil and military airports all over the world, but also to limit the impact of wind farms on birds. The drone radars are used on airports and for the protection of critical infrastructure, military installations and safety events all over the world. So far, Robin Radar has installed over 100 radars, and the number continues to grow. More information is available on www.robinradar.com
About Tillen
Tillen made a modular mast that can easily be moved for the Robin radar in the Ghent port. Tillen provided expertise in the field of mechanical engineering and construction techniques; the creation, delivery and implementation of customised solutions for handling heavy and bulky loads. Their portfolio can be adjusted to all types of markets and applications and not only comprises projects involving heavy lifting, but also the design of special equipment, support constructions and handling equipment. More information is available on www.tillen.eu.